Who We Are
Sprucewood Shores is Ontario's only Beachfront winery, located on the south facing shore of Lake Erie. The Winery is owned and operated by the Mitchell family and their friendly staff, producing and serving quality 100% Ontario VQA wines for enjoyment onsite and at home.
Our Winery's beautiful stately building is nestled in a tranquil 52 acre estate with beachfront, lush vines, gardens, ponds and a neighbouring wetland. Now offering shaded outdoor seating on our pergola covered patio, you can enjoy light food with our quality wines, and soak in the good feelings that your surroundings, family and wine provides.
We welcome you to come visit us and experience Sprucewood Shores Estate Winery.
Learn More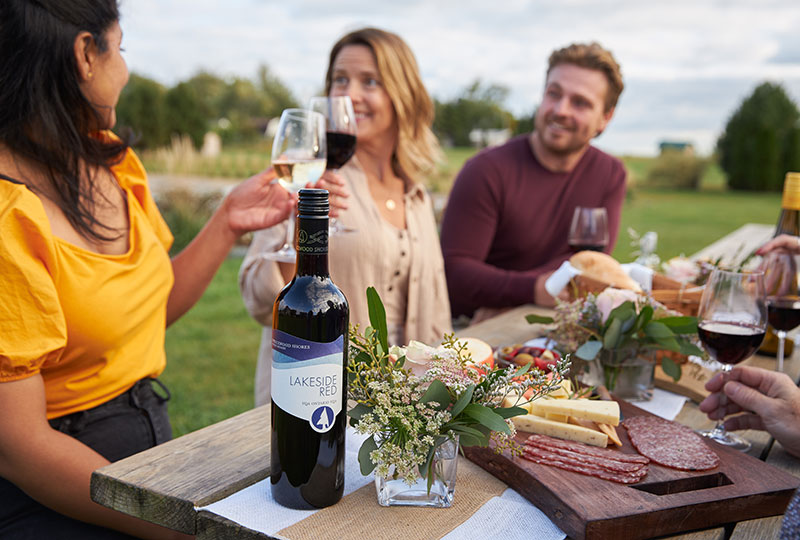 1991
Committed to growing world class premium VQA grapes since 1991.
Upcoming Events
Join us for one of our public events coming soon
Plan Your Event
Let's make some magic!
Sprucewood is a serene and beautiful property, with a classic, rustic exterior and interior design. Let us help you create a memorable occasion.
Learn More