Deliver the wow factor for your clients when you host your events with Sprucewood Shores
Contact our event planners or call (226) 935-7484 to get started today.
Get Started
"The Windsor-Essex Children's Aid Foundation has been hosting its signature event, Gourmet Gardens at Sprucewood Shores Estate Winery for the past 10 years. We could not ask for better hosts or a more exquisite venue for this charity fundraiser. The culinary talents of Chef Don Kumarsinghe are superb. Every meal has been exceptionally prepared with the highest of standards. The Mitchell Family have been accommodating in every possible way. Gourmet Gardens is just an example of their great support of our surrounding community. The staff of Sprucewood have also tended to every detail assuring the success of our event. I would not hesitate to recommend Sprucewood for any occasion or event. It is a beautiful location with customer service at its best."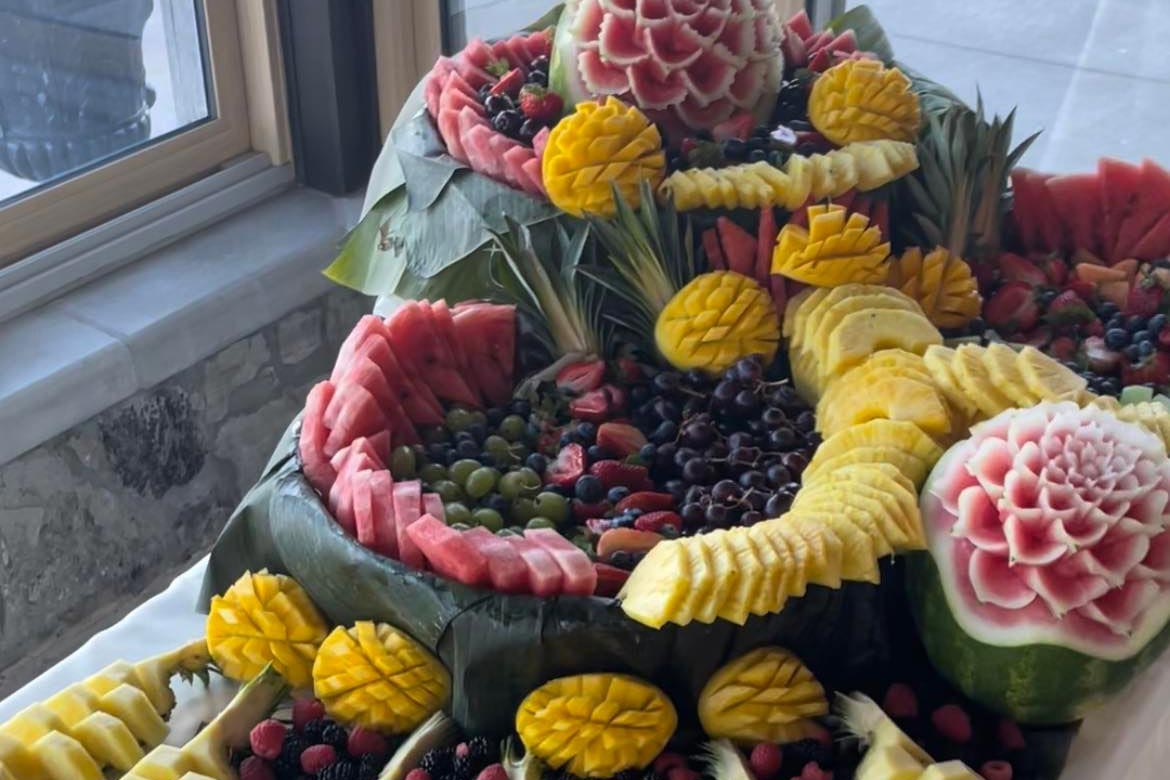 Cuisine
Impress your guests with top tier food service and custom designed food displays. We are full service and can accommodate special dietary needs or unique menu asks. We are also very flexible and can work with smaller requests like continental meals, light lunches, or full day meal planning. We also offer a full service bar with both alcoholic and non-alcoholic options.
Learn More
Fine Wine & Wine Education
We can help keep things interesting with Fine wine educational seminars, wine related activities, and food pairings. We also offer gifting options such as custom crafted labels, or premium wines in custom packaging.
Learn More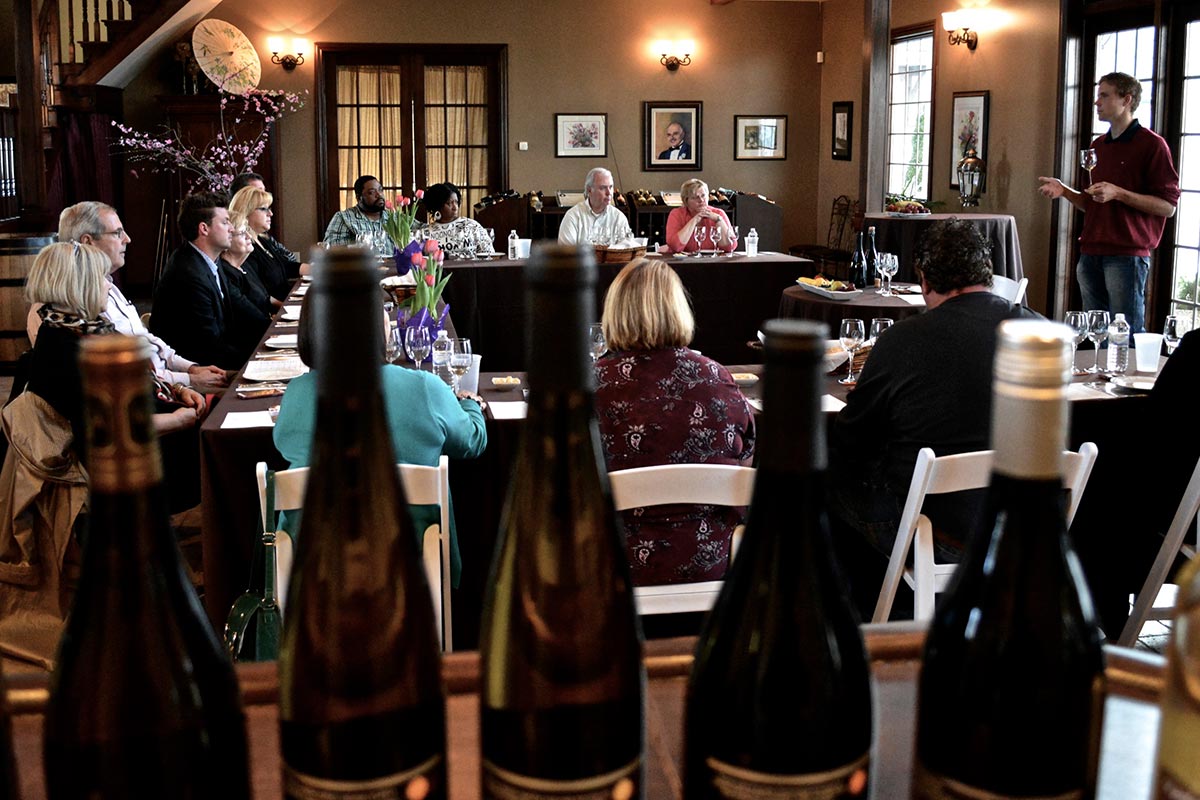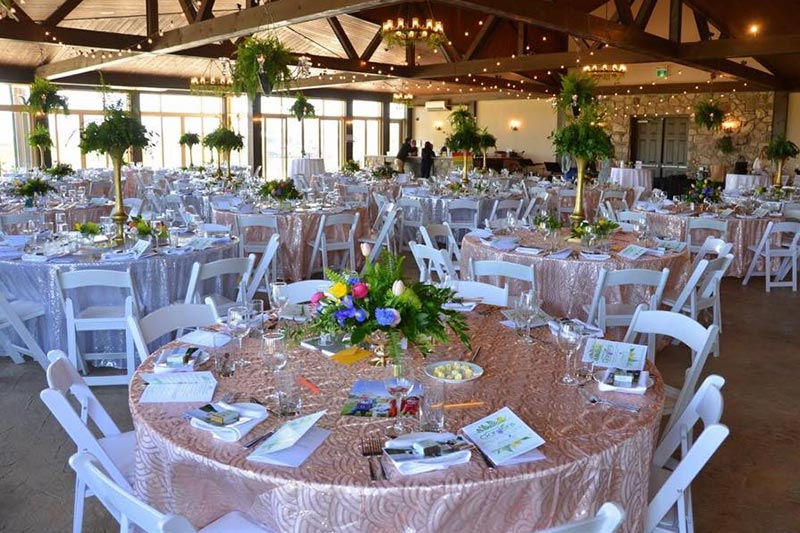 Multiple Spaces
We offer small spaces for groups 5-30, or for larger groups up to as many as 250 guests.
Learn More
Event Planning Services
Work with a seasoned event professional to support your needs. We have access to many suppliers and will interact with them on your behalf to offer the best guest experience. Our planning process will ensure your event goes off without a hitch.
Learn More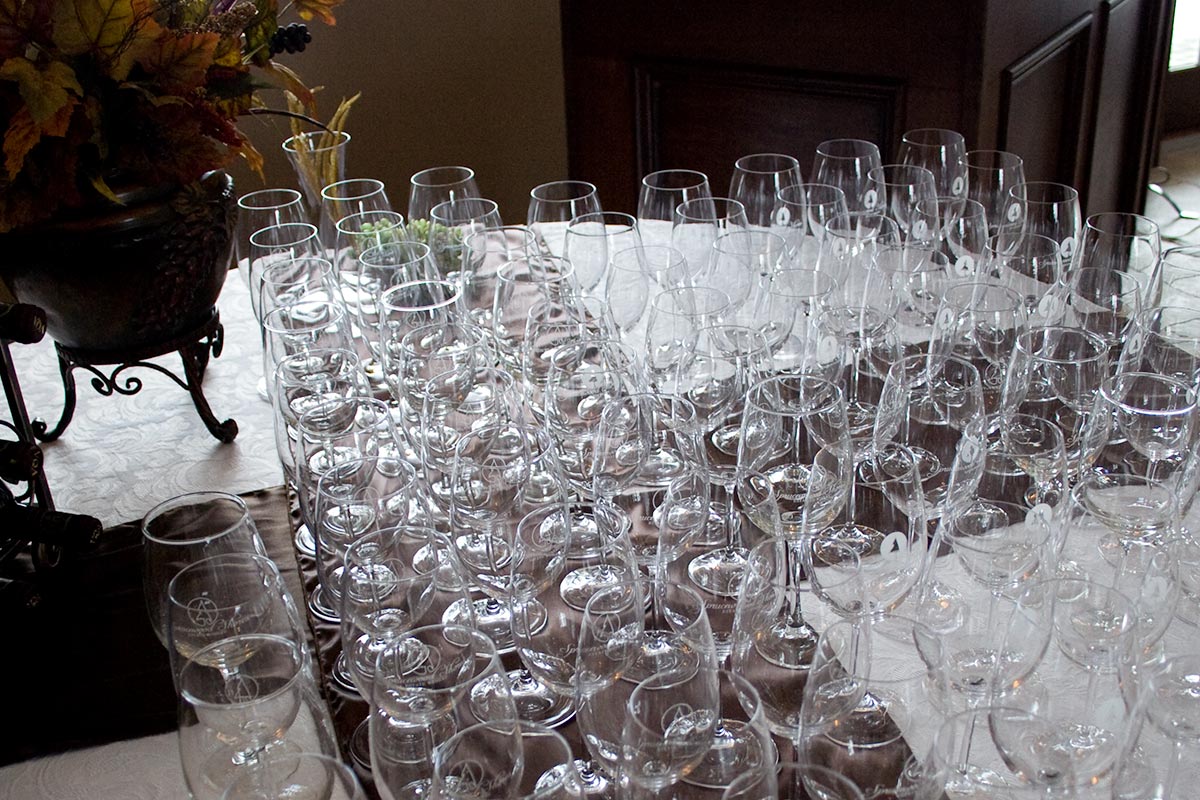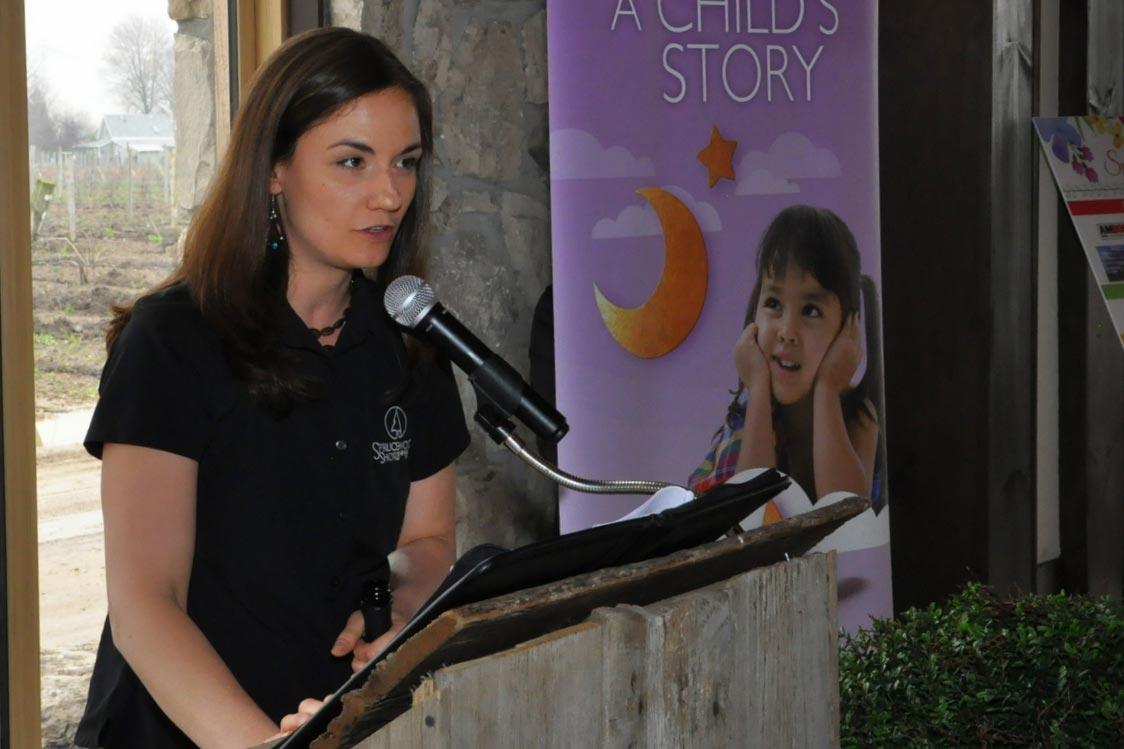 Full Light & Sound
We offer a full light and sound package onsite. Projectors & screens, speakers, and lighting are all hard mounted. We can project company logos and do spot lighting, remote microphone PA, and with our partner suppliers can offer any option you can think of.
Learn More
Past Events
Look no further than Sprucewood Shores for the place to host your corporate event