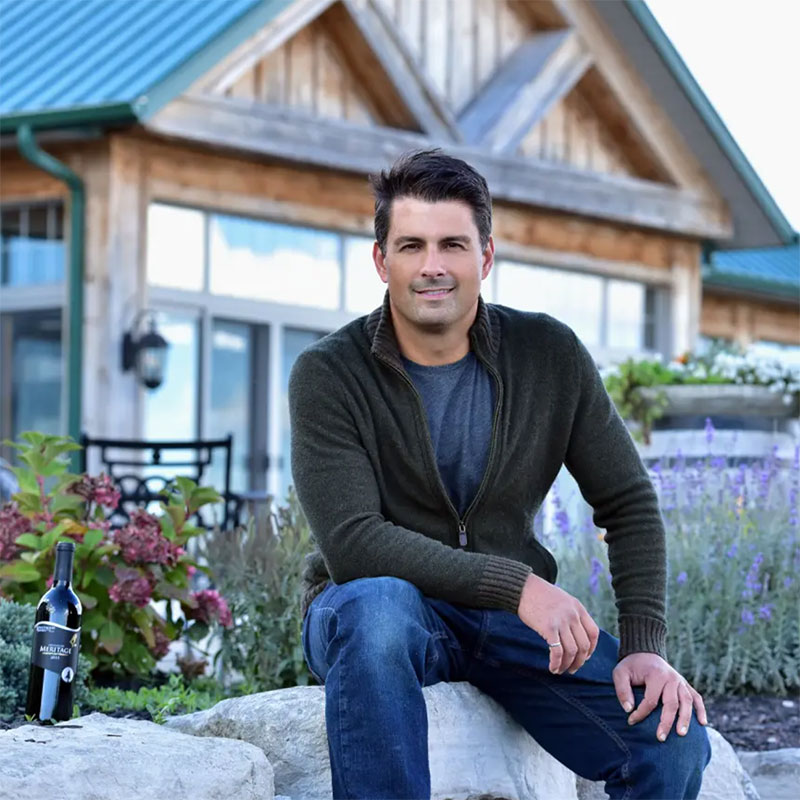 Stephen Mitchell
President, Sales & Marketing, Vineyard/Property Operations
Stephen manages the sales & marketing, vineyard, and facilities of Sprucewood Shores. He held the position of EPIC wineries president for 7 years, and continues to advocate for the Lake Erie North Shore wine region by leading marketing efforts for EPIC and with a position on the board of the OCW association. Stephen began his working career with a BSc Mechanical Engineering and spent 10 years as an engineer in the automotive industry with an additional 2 years working in sales, before embarking on his journey at the Winery.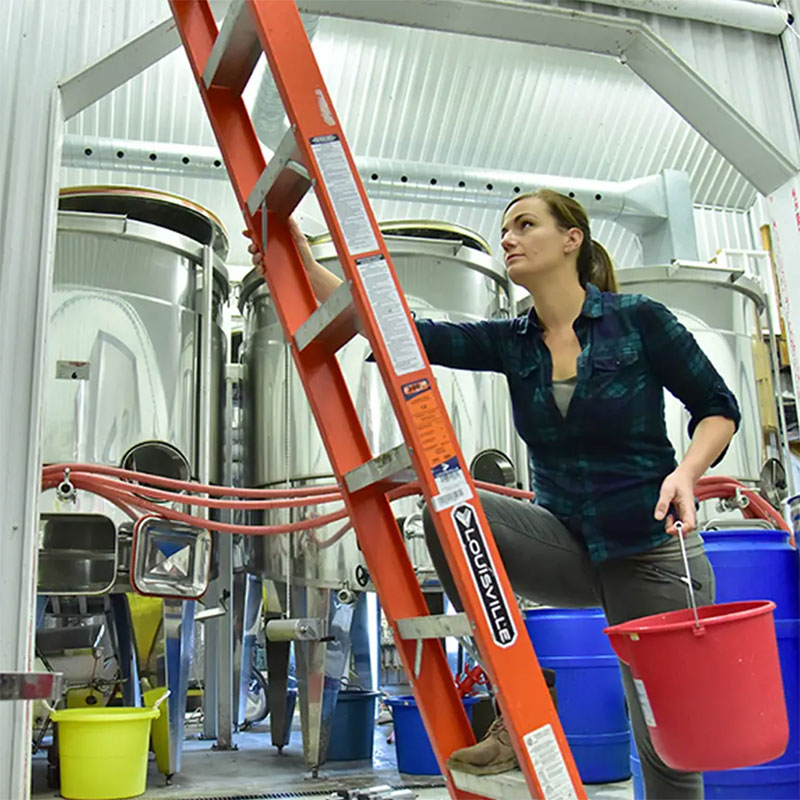 Tanya Mitchell
Vice President/Winemaker
Tanya's winemaking philosophy has developed in to one that is strongly influenced by her technical and experience based background and an understanding that wine is an artistic expression. Her focus is on delivering a balance of minerality, acidity, fruit, and finesse in her wines. Tanya strives to always produce a quality driven and versatile list of wines that suit a range of tastes. Tanya obtained her degree in Chemical Engineering from McMaster University, followed by years spent making wine across the globe before embarking on her first vintage with Sprucewood in 2004.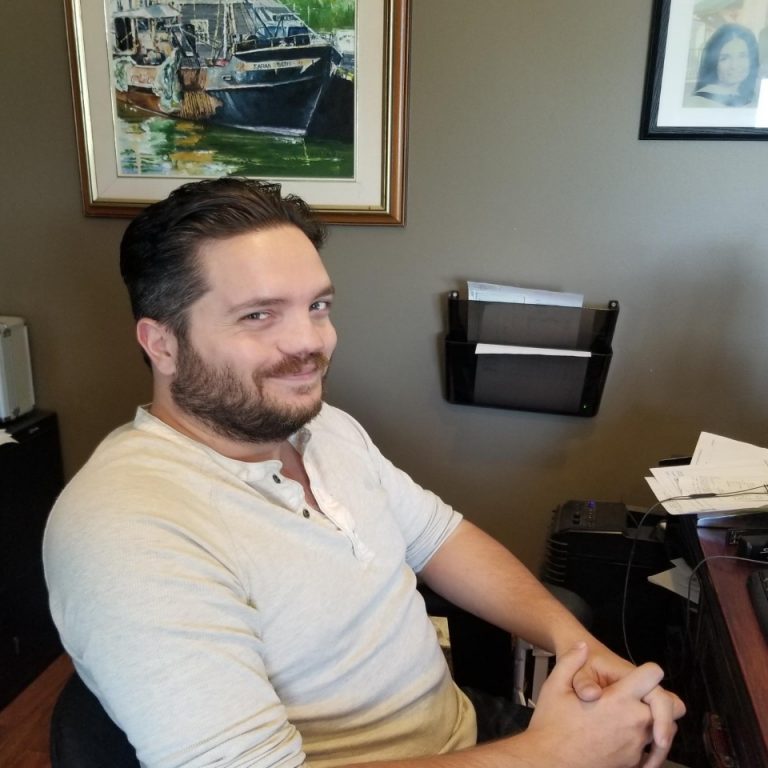 Jake Mitchell
CTO and Office Administration
Jake Mitchell has helped grow the business with his family since 2004. Shortly after completing his post-secondary studies in multimedia, he began crafting the company logo, wine labels and advertising. Jake plays a critical role in the IT infrastructure of the business, office administration, and retail and events assistance.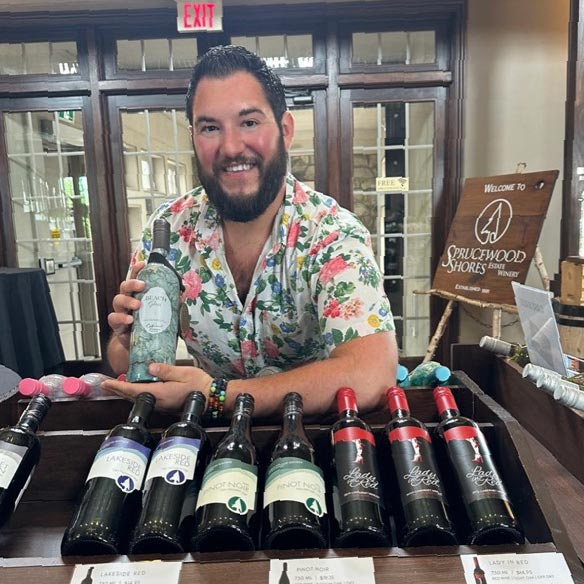 Ozzie Maltese
Weddings & Events Coordinator
'Have faith in your dreams and someday Your rainbow will come smiling through No matter how your heart is grieving If you keep on believing The dream that you wish will come true' - Cinderella. Ozzie has been making Dreams come true in the event industry for over eight years. With past experiences with The Walt Disney Company & Caesars Windsor, he wants ensure that the day you walk down the aisle is a wish come true. Organized, creative and passionate to help you with every single detail of your special day. He can't wait to share his passion of the industry with you. Our Chillin' Dylan is his favourite wine.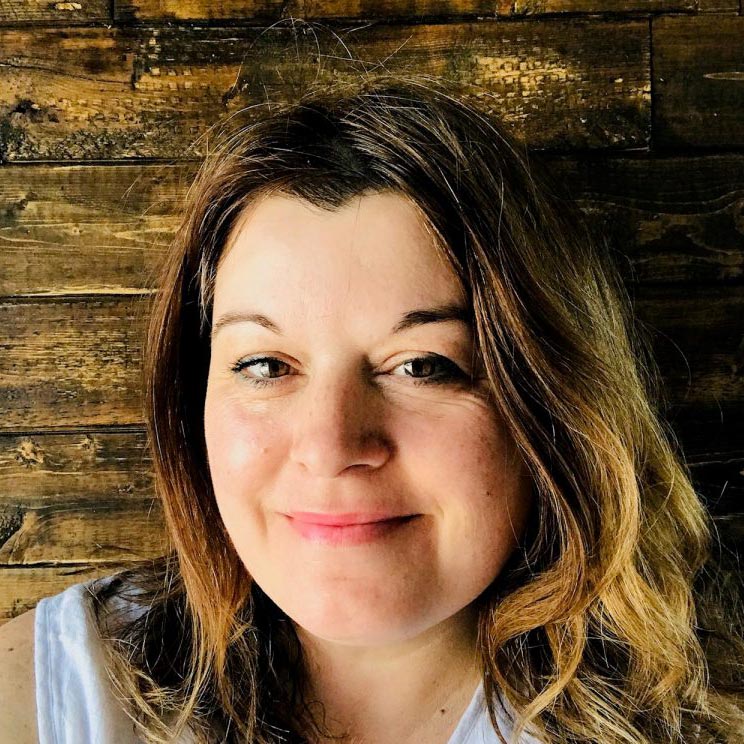 Melanie Mason
Customer Experience Manager
It is Melanie's personal goal to make you feel comfortable, happy and satisfied as you experience this beautiful winery. She wants you to feel better leaving the winery than when you arrived.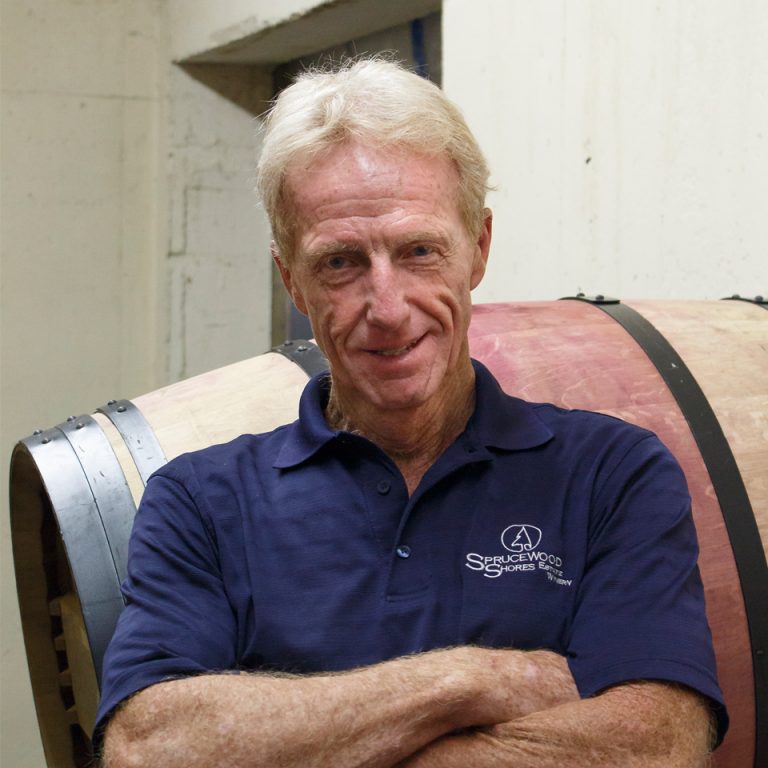 Dave McNair
Sales
Dave is our onsite wine expert, always ready to share his indepth knowledge on our products and the wines of the world. You can catch Dave at tastings all over Essex County and our store front every weekend.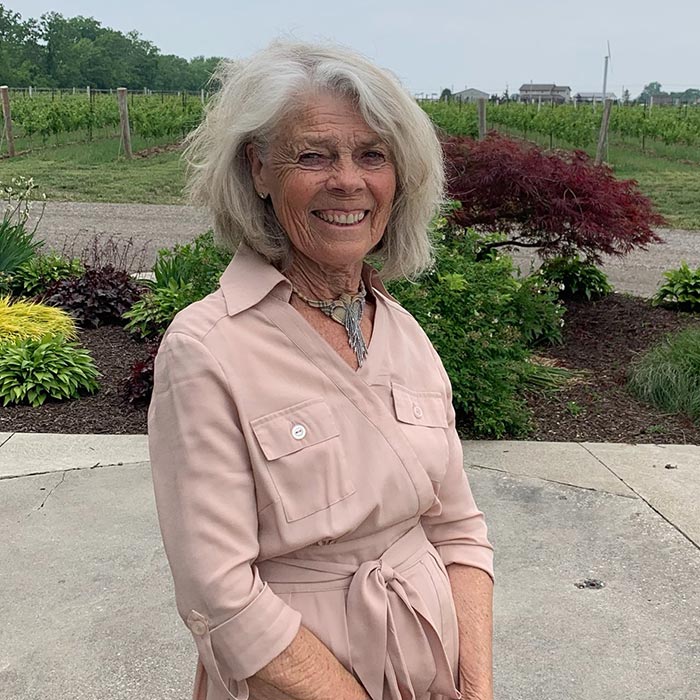 Susan Alexander
Susan has been the gardener of the Winery since our early days, yet she has stepped up to the plate for us in many more ways. Our Winemaker Tanya likes to call her the 'angel' of Sprucewood Shores Winery, always there to help us in any way we need her. From being a caretaker of the family in times of need, to gardening, to wine sales, and now as Wedding and Events assistant, she has been and continues to be, a very important person in our story.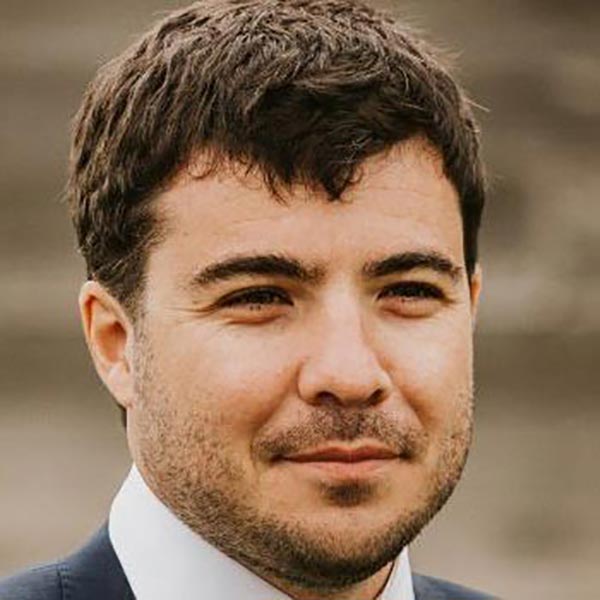 Adam Clifford
Adam plays a critical role in our business, responsible for completing the behind the scenes essential tasks that keep our business moving forward, since he started in 2012 . He 'does it all', from driving tractors and lawnmowers in the summer to pruning the vines and assisting Tanya in the wine cellar and warehouses. Without his hard work and dedication, our business simply wouldn't run as smoothly as it does!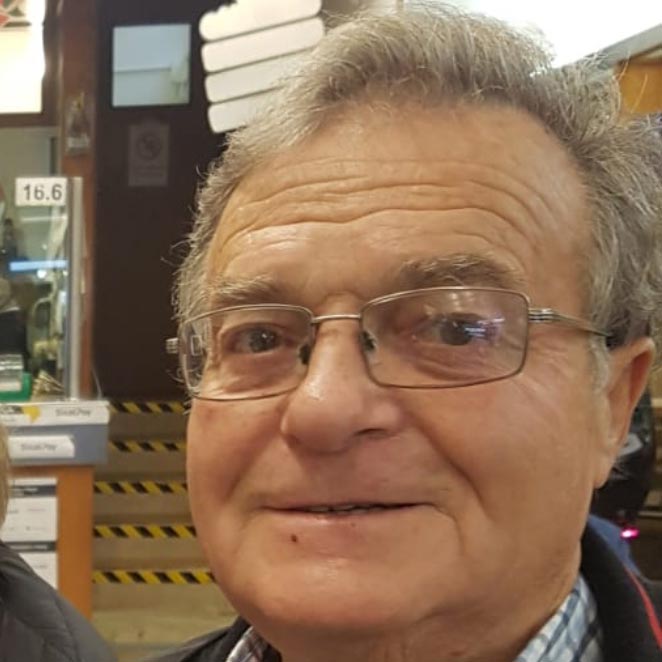 Louis Mariuz
Louie is our in house repair man. After a full career in the construction industry building everything from homes to high rises, Loui has settled here with us to help keep everything running smoothly.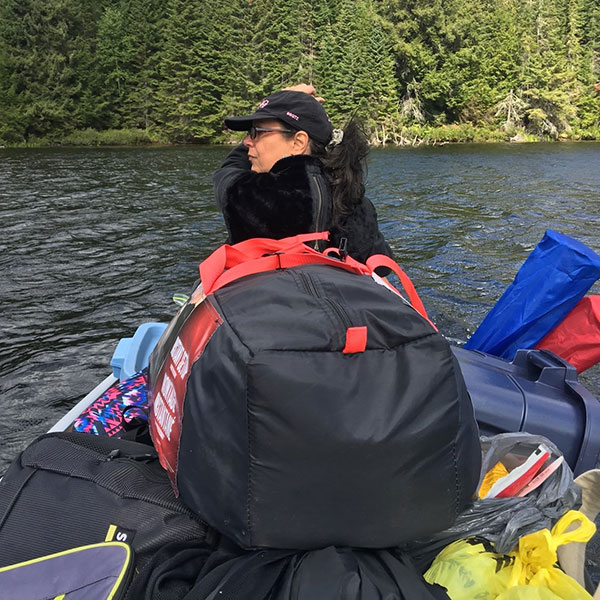 Louise Lupo
Louise has been our 'Winery Representative at Large' for the past seven years, stating her belief in our wines and the Sprucewood family as her reason for doing what she does. When Louise is not introducing our wines to licensees, she values time with loved ones including four-legged friends, and spending time with nature, but, as Louise admits, packing light has never been her strong suit.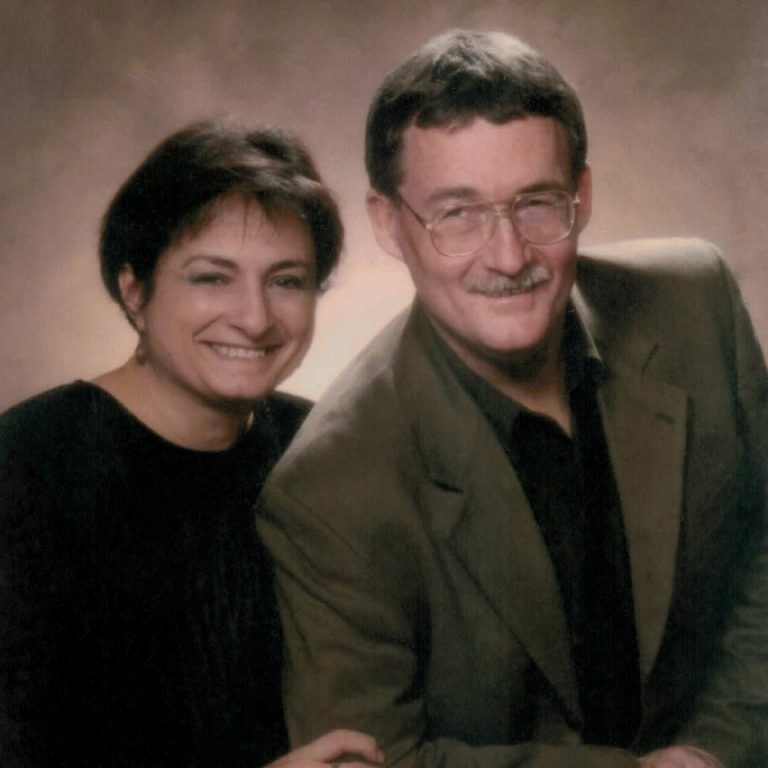 Gordon and Hannah Mitchell
Co-Founders
Gord Mitchell January 29, 1945 – November 6, 2011
Hannah Mitchell February 9, 1950 – December 22, 2012
Sprucewood Shores Estate Winery would not be here if it were not for the vision and hard work that Gord and Hannah Mitchell put in to this Winery. Starting with the planning, planting and maintaining of 35 acres of vineyards, Gord set his sights for something bigger. After designing, contracting, and building the property's buildings and landscaping himself, he had the chance to work alongside his children and employees in creating a fulfilling product and experience for every customer. Gord was one of those guys that anyone could talk to, and he welcomed every one in the door with a big smile and a long story.
Hannah Mitchell was an extremely hard worker, and handled the books of the business. She always promoted the idea of family unity and her children working together at the winery. When we opened, it was Hannah who drew on her background as a computer systems designer to setup all of the business systems at Sprucewood. She was also our biggest promoter! Anyone who Hanah met always went away with a brochure in their hand.