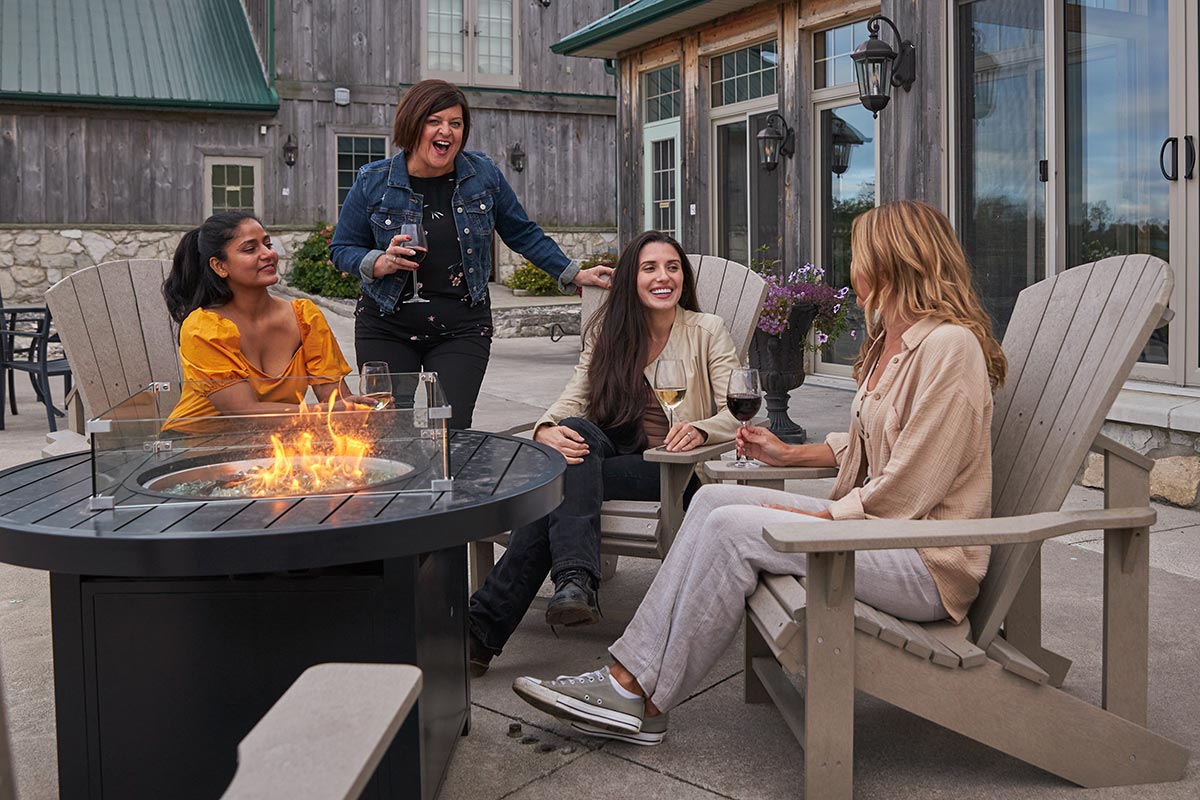 Plan Your Experience
Ontario's only beachfront winery
The Mitchell family welcomes you with warm hospitality to Sprucewood Shores Estate Winery, Ontario's only beachfront Winery.
Visit us during operating hours to order from the Winery Bar or Beachfront service (Sat and Sun July -Sept), no need to reserve ahead for most services. For those looking to reserve ahead, everything is available to purchase on our website.
The Winery offers tastings of our wines along with a full service compliment bar to enjoy on the property, no need to book ahead walk-ins welcome. Be sure to try our delicious select food selections curated for enjoying with wine. For an intimate experience with our knowledgeable staff, be sure to book ahead for a tour or specialty tasting below.
Enjoy your experience inside or our shaded front patio, under an intimate pergola beside the pond, or one of our shaded picnic benches on the beach. For groups over 10, please call or email to reserve ahead.
Book A Tour
Wine Tasting Talk and Tour - Reservations Required
$15/person (tax incl.) Every Saturday at 1pm reserve the chance to sit down with our wine experts to learn more about our wines and how they are made, our bountiful growing region, and much more. The tasting will finish with a walking tour around the vineyard and barrel cellar. Reservations are required for our semi-private wine talks and are $15 per person (including tax) including wine tasting, seminar, and tour.
Book A Specialty Tasting
Wine, Chocolate and Cheese Pairings and Tour – Reservations Required
$25/person (tax incl.) Delve deep in to your senses as our resident expert takes you through a tasting of 4 of our wines, each paired with a delicious Ontario cheese and chocolate. Ticket price includes 4 wines, food pairings, and a tour of our vineyard and barrel cellar. Every Saturday at 11 am. Reservations are required.
Wine Tasting Flight
Under 10 People – Reservations Not Required
Join us in the winery or outdoors for a tasting flight of four 2oz. pours from our large selection of wines. Available year round, no reservations needed, booking ahead available. Limited to 10 people. Free for Wine Club Members.
Sprucewood Patio Experience
Reservations Not Required
Enjoy a tasting and food for two with an ultimate patio experience overlooking bountiful gardens and a view of Lake Erie and ponds. Includes 2 tasting flights of your choice, 1 meat and cheese board, and Mac N Cheese bites to enjoy together.
Sprucewood Beachfront Experience
Reservations Not Required
Enjoy the ultimate sandy beachfront experience overlooking Lake Erie. Includes a pitcher of sangria and picnic basket for 2-3 people. Stay awhile and grab some more goodies from our Beach Service Hut and beachfront facilities.

Visit
We offer a selection of food and wine for enjoyment onsite. Reservations not required.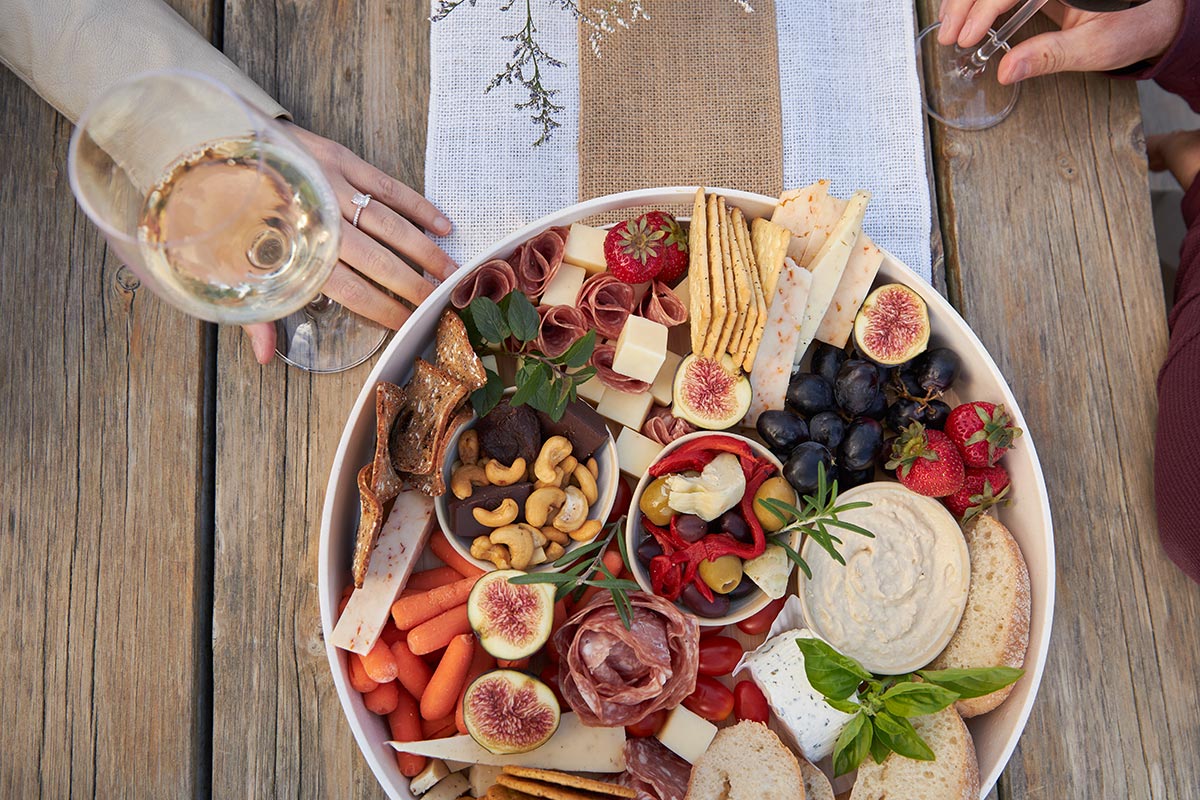 Charcuterie Boards
Perfect for larger groups or a special event. Available in small, medium and large. Assortment of meat, cheese, nuts, bread, crackers and fruit and vegetables.
Please pre order at least 24 hours ahead of time. Let us know what date and time you are arriving in the comments section.
Available in vegetarian and gluten free.
Book Now
Wine Tasting Flights
$10 for 4 wine samples (tax incl.) Enjoy daily flights of 4 wines of red, white, mix, or sweet flights. Enjoy inside sitting down or outside on our beautiful grounds. Available year round, no reservations required. Walk-ins welcome.
Book Now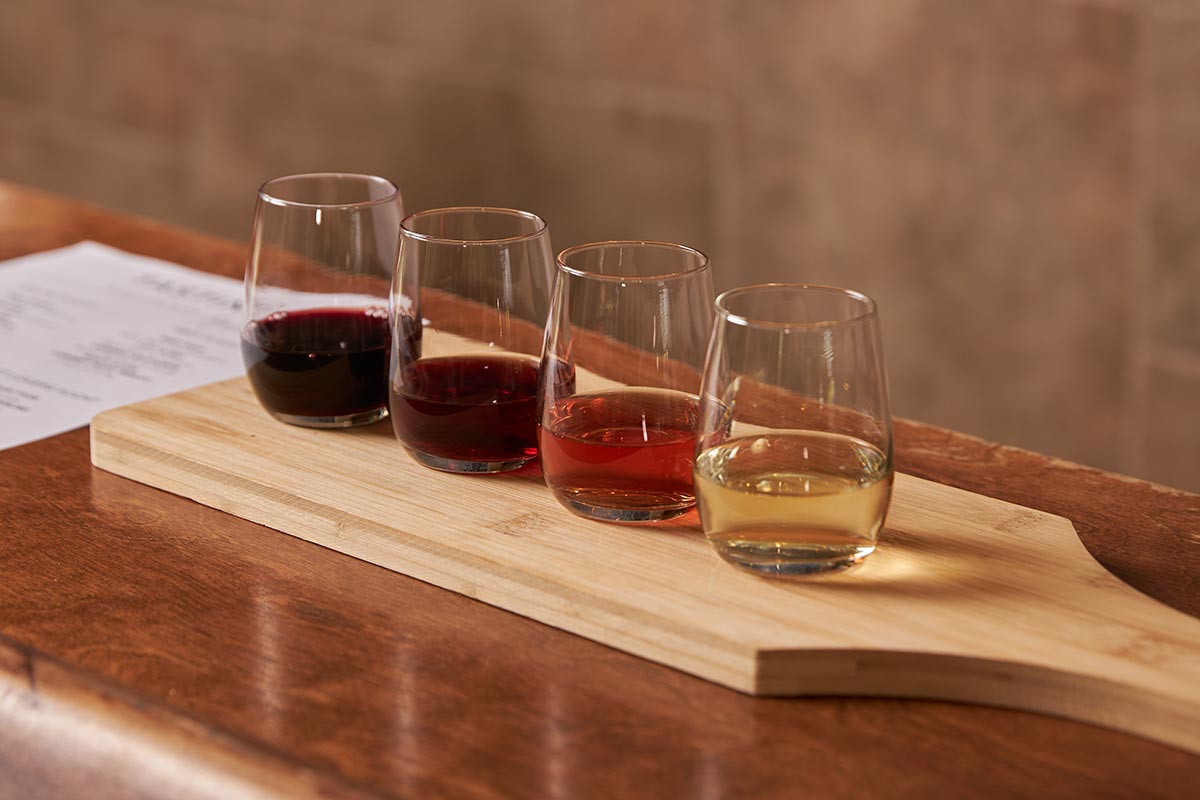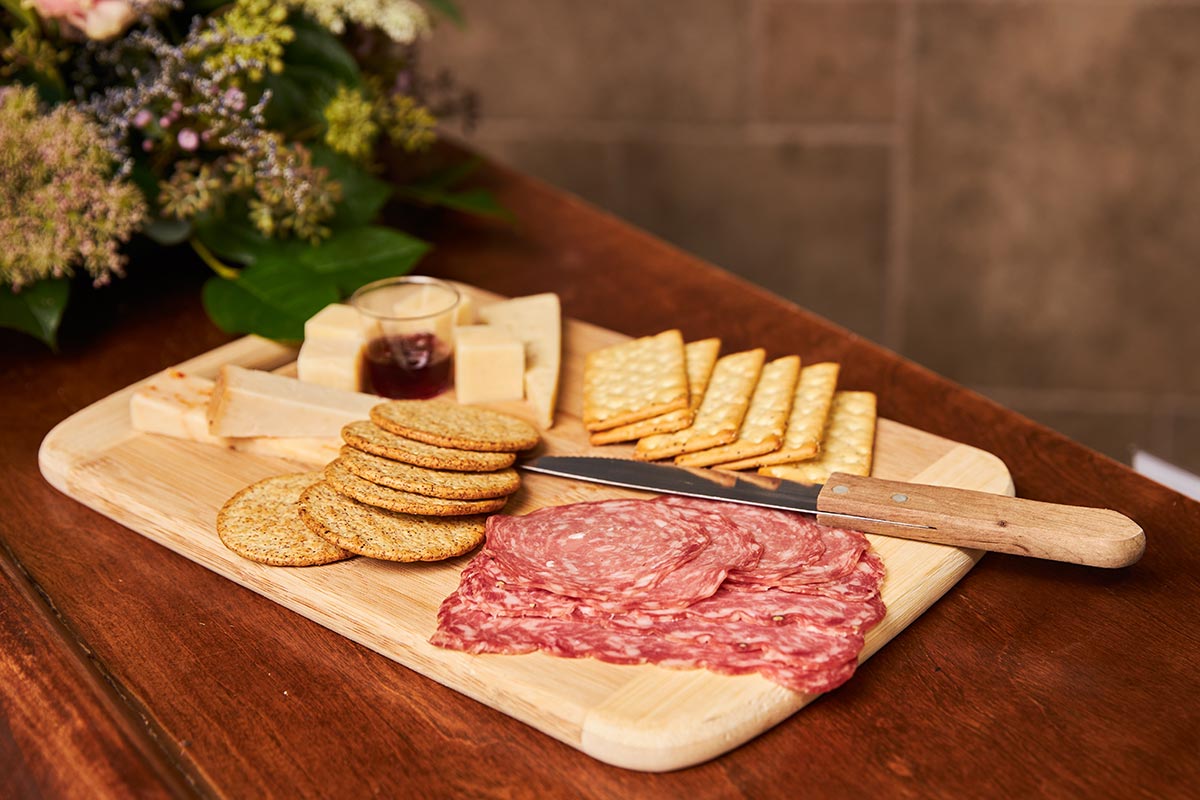 Meat & Cheese Board
$19 +tax Craft meats and artisan cheese from The Cheese Bar in Tecumseh. Served with crackers and locally made wine jelly. Serves 2. Cheese only $17 +tax. Available year round, no reservations required. Walk-ins welcome.
Book Now
Picnic Basket
$28+tax A summer favorite! Bring your friends and family in for a picnic basket including everything you need to enjoy with two or more people. Locally baked bread, charcuterie meats, Ontario cheese, antipasto, hummus, vegetables and a dessert to join anywhere on our scenic grounds, including our lovely beach. Available May to October. Available in vegetarian and GF. Call ahead or book online for vegan options. No reservations required. Walk-ins welcome.
Book Now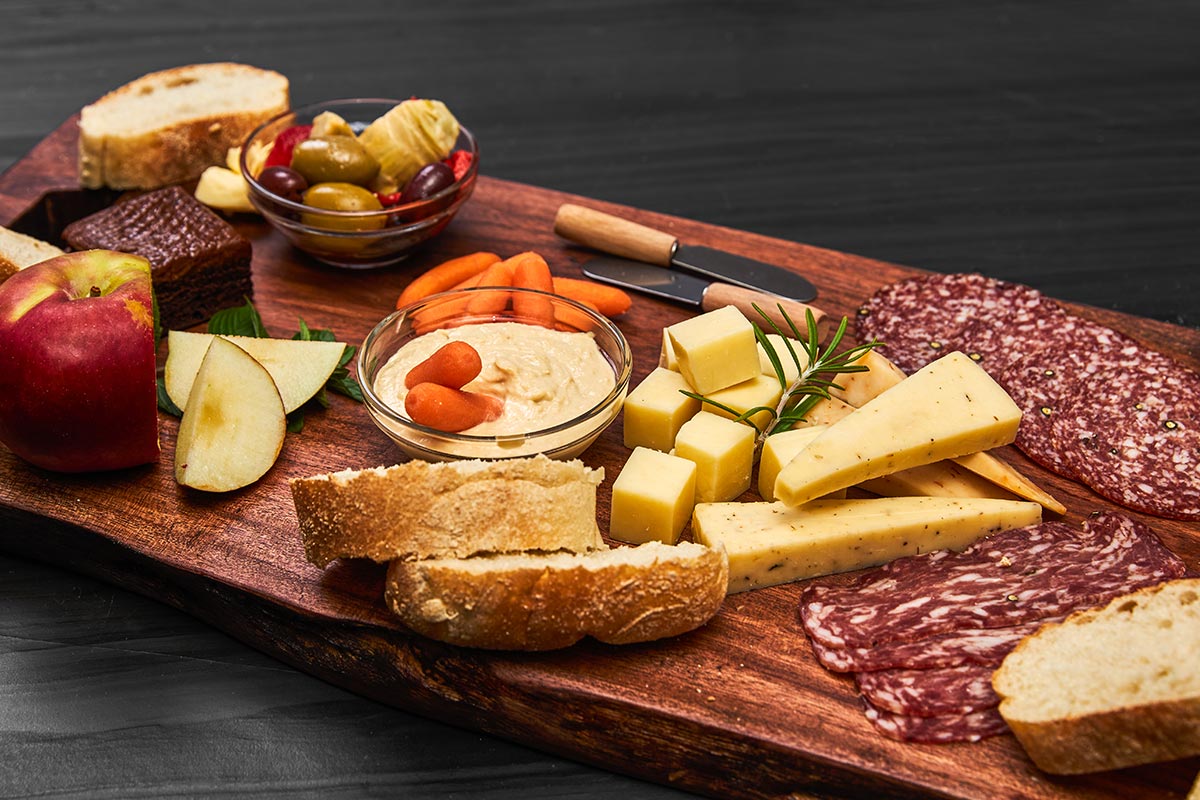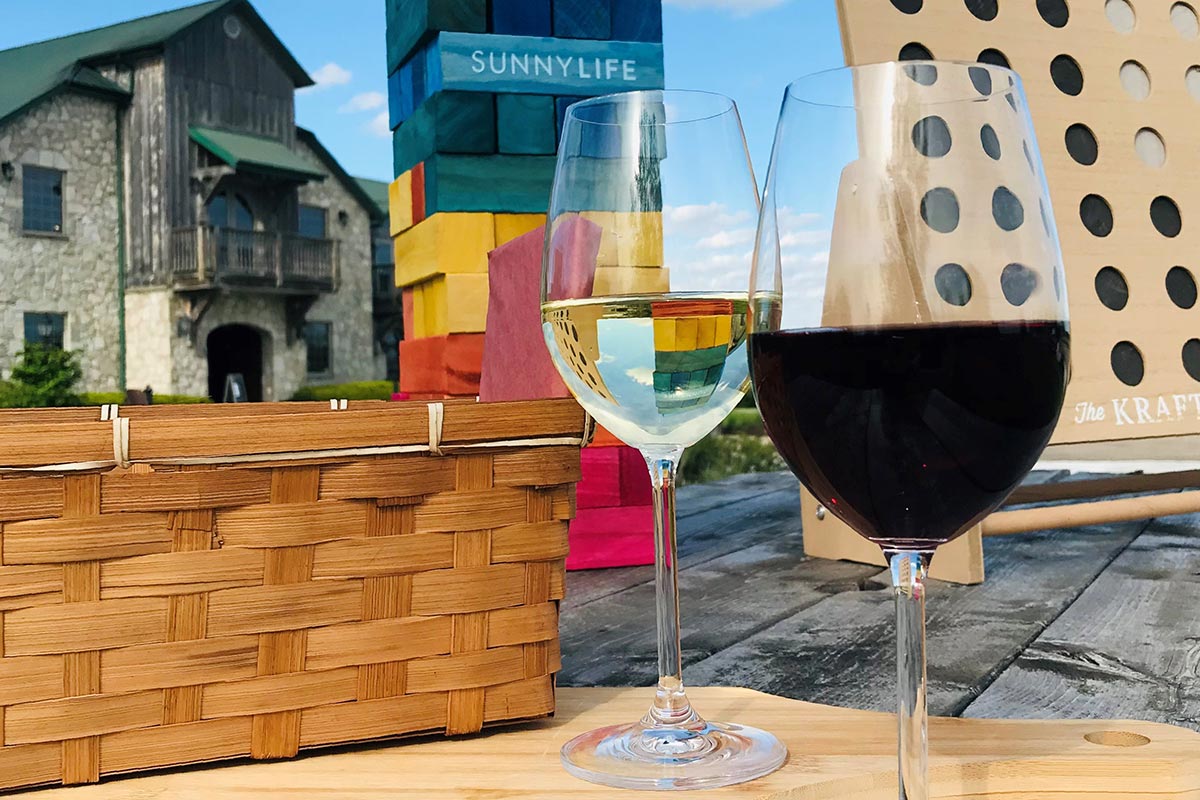 Lawn Game Rentals
Add some extra fun to your visit by renting one of or all 3 different lawn game rentals. Offering Jenga, Cornhole and Connect 4. Reservations required.
Book Now